For beginners, the piano's black and white layout promotes easy understanding of musical structure. Piano lessons are a great way to get involved in music.
---
OUR PIANO TEACHERS
---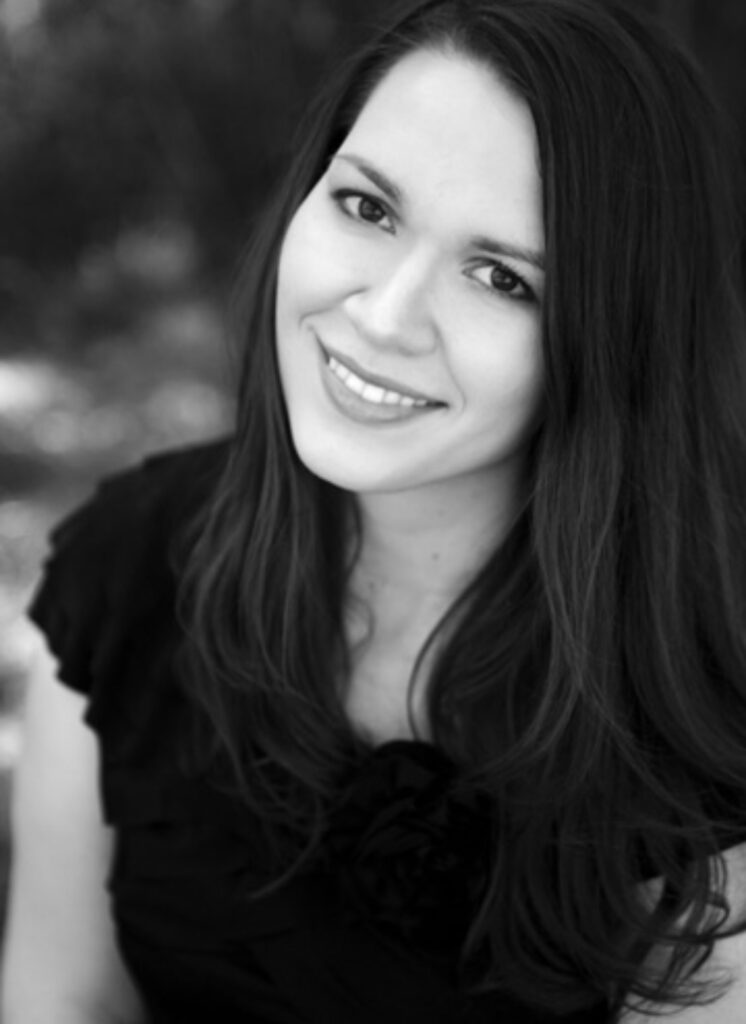 Irina Shuvarikov
Piano
Irina combines a genuine passion for teaching students with extensive training and experience in the art of learning music.
Irina believes that learning and creating music positively impacts students not just in musicianship, but also in many of life's challenges; including "grit" and the ability to blend concrete and abstract expressive skills simultaneously.
Even though Irina's training and experience establish her as an accomplished teacher, she purposefully explores and incorporates new resources and approaches that advance her craft just as her students advance theirs.
Irina has broad experience in contemporary, sacred, and classical genres as an accompanist and performer.
Want to schedule a lesson with Irina?
Education and Experience:
Whitworth University, B.A. in Music, Piano Pedagogy, Accounting, Spokane
Private Piano Teacher, 2007-Present, Spokane
Spokane Slavic Baptist Church, piano accompanist, 2005-Present
---
Cole Peterson
Guitar and relatives: bass, ukulele, mandolin, and banjo; Piano; Voice; Composition and theory; Music production
Cole combines a thorough study of music and composition with mastery in multiple instruments to deliver a well rounded learning experience towards student enrichment and performance.
Cole is a multi-instrumentalist performer and teacher extraordinaire. He regularly performs on an array of instruments, including but not limited to guitar, bass, piano, and vocals. Cole's passion lies in helping his students connect their music to real world opportunities for performance as well as providing deep study of theory, technique, and even the philosophy of music. Being a well-rounded musician with discipline, versatility, and a depth of knowledge, enables him as a professional musician. He passes this broad focus on to his students.
Cole is well versed in a myriad of musical genres and believes that something can be gained from exposure to all music. With a foundation in composition and traditional technique, he is drawn to mastery in arranging and many styles of music like modern folk, mainstream pop/rock, sacred music and jazz.
Want to schedule a lesson with Cole?
Education and Experience:
Whitworth University, BA, Music Composition.
Portland State University, graduate study in music
Audubon Park United Methodist Church, Spokane; Music Director.
Creators Table at The West Central Abbey, Spokane; Music Director
Justin James Band, Spokane; band member.
NBC's 'The Sing-Off' – search for 'Soul'd Out sing-off' on YouTube; contestant.
Recording Artist, original altern Portland, OR based country bands.
ative and sacred music.
Portland, OR based country bands; Various touring engagements on the west coast.
Instagram: @colepetersonmusic (music related)
@backofthebox_dg (disc golf related)
---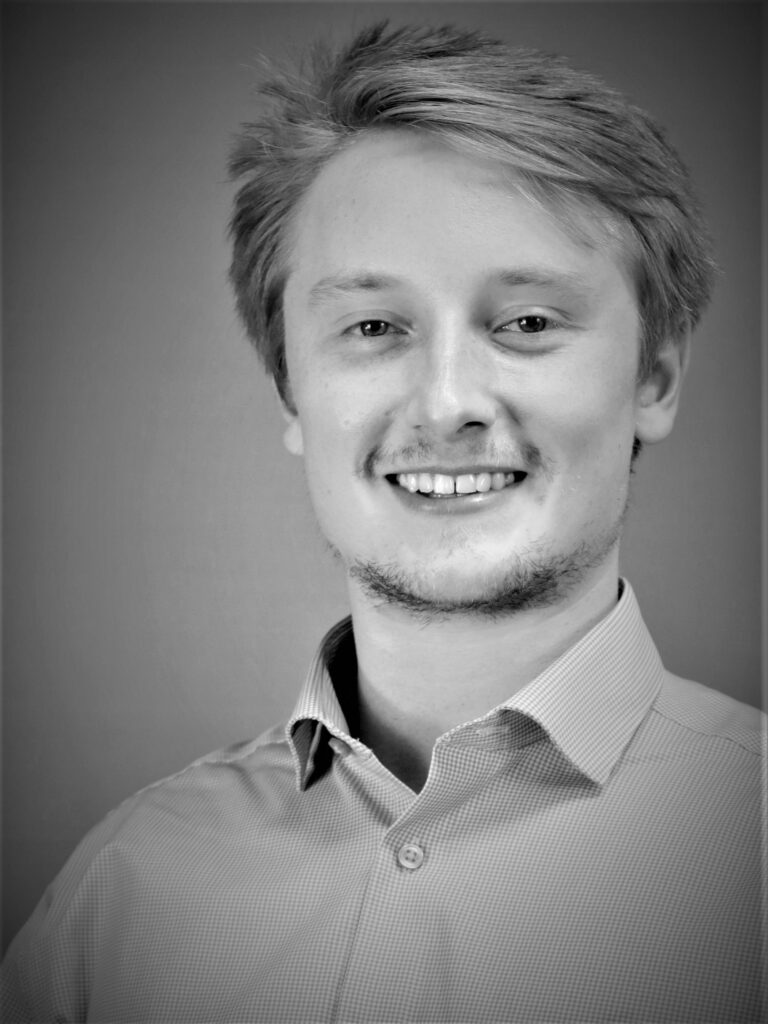 Joel Roeber
Guitar, Piano, Bass, Trumpet, Drums
Joel accommodates each student's particular learning style into engaging instruction that spans many instruments and is grounded in a thorough background of music theory, education, and all genres of music.
Joel strives to help students become the best version of themselves possible. Though each student learns differently with unique experiences, habits, sensibilities, and tastes; Joel tasks himself to channel those attributes in a way that best serves their musical development and individual growth.
As a foundation for this development, Joel guides students in music theory, songs of interest, technique, and identifying strategies for performance improvement.
Joel has music theory experience from composition to jazz harmony and has performed styles from classical through the many popular genres.
Education and Experience:
Washington State University, BA, Music Education.
Mead School District, General Music Teacher, Elementary.
Various performing engagements, debut solo recording, pullman, Spokane.
Instagram: @joelroebermusic
---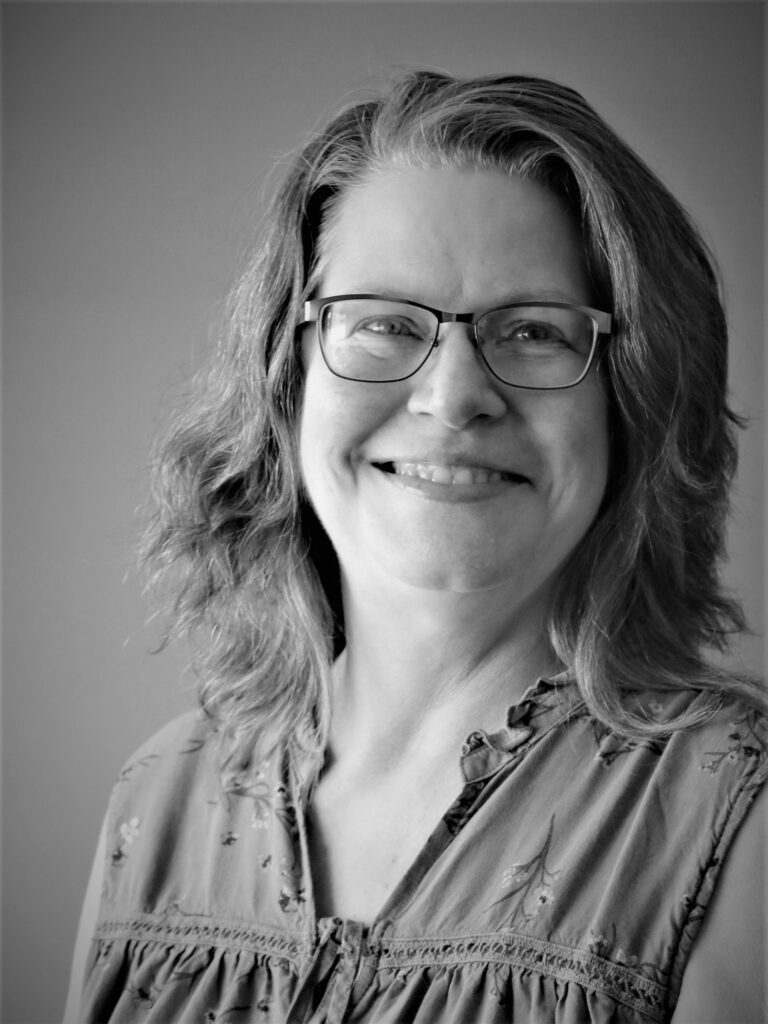 Kat Campbell
Violin, Flute, Piano, Guitar, Viola, Cello, Bass, Voice
Kat's experience as a music therapist and symphony performer complements her nurturing yet instructive approach as she guides students in exploration and achievement.
Specializing in violin and flute, Kat has well-rounded musical ability evidenced by a growing list of instruments she feels comfortable teaching. Kat has a passion for helping students achieve their goals, overcome their personal challenges, and discover their strengths.
Knowing what it takes to be a professional music performer, Kat strives to pass that on to students and seeks to empower them with the ability to create music that speaks to them personally and helps represent their true selves to the larger community.
Kat's background is primarily in classical music, traditional music, and theater though she has a broad understanding of many genres of music.
Education and Experience:
University of the Pacific, CA, BA, Music Therapy.
Local performer: "Ham on Regal" band member, "Shriners" band member, "Fraternal Order of Eagles" concert band director/member.
Livermore/Amador Symphony, CA, violinist.
Stockton Symphony, CA, violinist.
Oakland Youth Symphony, CA, violinist.
ABOUT CALENDAR TIME SLOTS
Blank time slots in the calendar represent available lesson times. Please contact the instructor about times of interest or any questions you have at:
kat.musicp@gmail.com
If you'd like help with choices or have general questions, please contact the desk at (509) 474-9849, or email us at music@spokanelessons.com.
---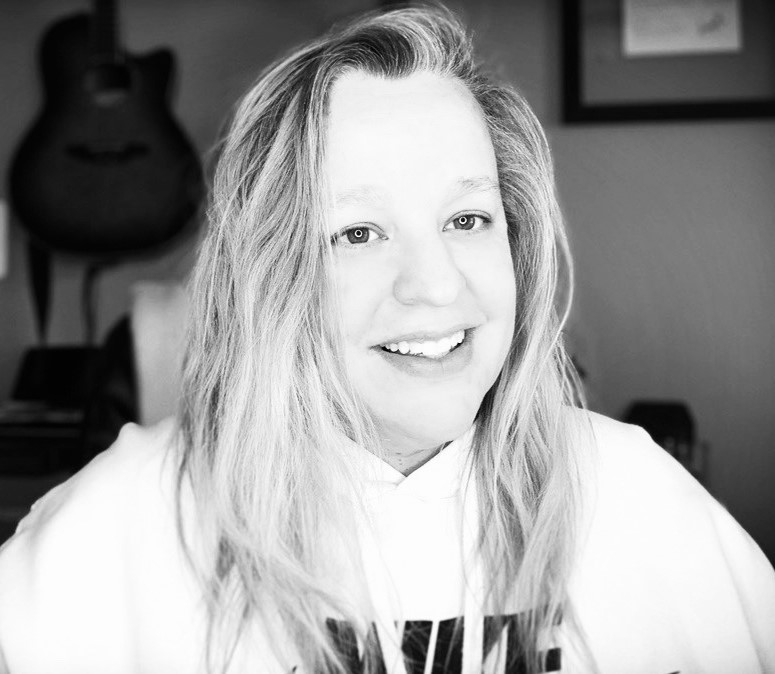 Janice Wrhel
Voice, Piano, Guitar
Janice combines an infectiously positive demeanor with broad industry experience to work "in step" with students towards musical and personal advancement.
With a background as a touring musician, educator, and recording artist; Janice leads her students on a journey of discovery and fun as they develop their personal musical character.
From involvement with Paul Allen's " Experience Music Project" including a national tour for education and performance, musical curricula development and songwriting training, to studio recording artistry; Janice brings a wealth of insight to her instruction. Despite these accomplishments, Janice is "down to earth" approachable and always full of laughter. Though many of her vocal students pursue popular music, she begins with classical technique to protect and train the voice.
Janice's musical tastes are diverse from Broadway to folk and everything in between. She gravitates towards rich and emotive vocal phrasing found in popular genres.
Experience:
Moran United Methodist Church, Spokane, Contemporary Worship Leader.
Presently involved in freelance studio recording work, multiple locations.
South by Southwest, Grammy Week, New Orleans Jazz Festival; speaker and seminar presenter.
Experience Music Project/ Paul Allen (Museum of Pop Culture) "Electric Bus National Tour", Seattle.
ABOUT CALENDAR TIME SLOTS
Blank time slots in the calendar represent available lesson times. Please contact the instructor about times of interest or any questions you have at:
janice.musicp@gmail.com
If you'd like help with choices or have general questions, please contact the desk at (509) 474-9849, or email us at music@spokanelessons.com.
---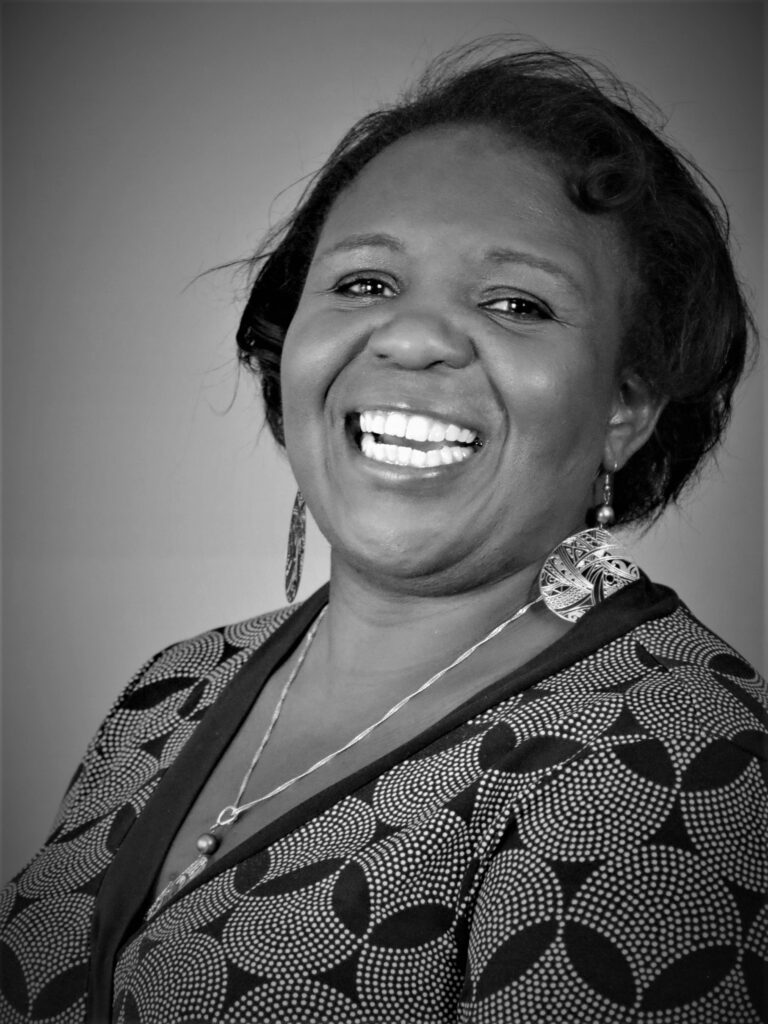 Esther
Voice, Piano
Esther combines "over the top" positiveness with musical rigor to propel her students
toward their musical goals while attending to the needs of each learner.
With more than 35 years of experience singing, playing, and teaching, Esther gets to
know her students' musicality, how they best learn, and how to teach themselves.
Esther is fluent in classical voice, theater performance, gospel singing and playing, and general pop standards.
Esther commits to the care and advancement of her students in pursuit of their goals with a uniquely personal, "people first" philosophy. Esther specializes first in voice then piano. She loves teaching students from the absolute beginner to the more advanced.
She believes in a foundation of classical technique allowing students to access any
musical genre while maintaining vocal health.
Education and Experience:
35 years of performing experience as a soloist, featured musician, accompanist, ensemblemember and recording producer/artist.
Morning Star Baptist Church of Spokane, Director of Worship Arts.
Northwest Opera, founding member.
Spokane Symphony Chorale, member.
Holbrook Unified School District, Arizona, Piano studies pilot teacher.
Gonzaga University, B.A., Music Education, private study in voice, 10 years.
---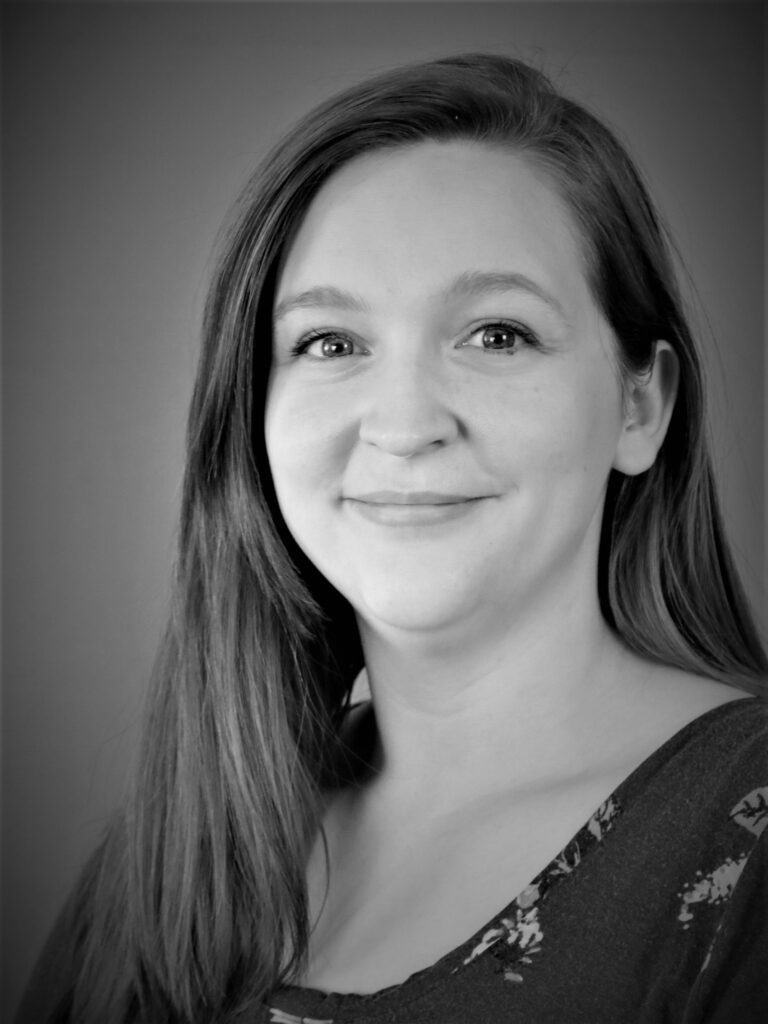 Kristen Schmidt
Piano, Ukulele, Guitar, Vocals
Kristen's caring and patient demeanor creates a comfortable environment for her students to explore and develop their personal journey into music and it's meaning.
Kristen is a multi-instrumentalist and singer focusing on a positive and nurturing approach for her students.
She currently sings with her worship team at church as well as with other smaller ensembles and choirs. After studying music theory at Spokane falls community college and graduating from Moody Bible institute, Kristen has been teaching children for many years at Music Plus Learning Center and Deer Park School District's "Homelink" program.
Kristen's passion lies in a warm and loving focus on her students. She caters her instruction style to fit student's individual needs while striving to make the study of music fun and exciting.
Kristen's instruction embraces a wide range of musical styles with particular focus on traditional melodies and sacred songs geared towards young learners.
Want to schedule a lesson with Kristen?
Education and Experience:
Moody Bible Institute, Spokane; BA, General and Biblical Studies.
Spokane Falls Community College, music theory studies.
Deer Park School District, WA, Homelink Program; Instructor in Music and other subjects.
Worship team member in music.
---