Music Plus Percussion Lessons

include single drums,           drum sets, and mallet training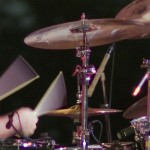 Music Plus offers drum lessons in snare drum, drum set, mallet training and rudiments.  We cater to those advancing in drum line, band or orchestral contexts to those who want to play drum set in a group or ensemble.  Our percussion teachers demonstrate a fun variety of styles teaching jazz, rock, blues, concert band and other pop style.
REGISTER IN PERSON | 

905 E Hastings, Spokane, o

ffice hours 3:00 – 7:00 P.M.

REGISTER BY PHONE |  

Call Anytime 509.474.9849
SCHEDULE YOUR TRIAL LESSON TODAY!

509.474.9849
Pricing
| | | |
| --- | --- | --- |
| Weekly Private Lessons | 30 minutes | $25.00 each for most 30 min. lessons. |
| Weekly Small Group Classes (3-6 students) | 45 Minutes | $16.00 each |
| Weekly Small Group Classes (3-6 students) | 60 Minutes | $17.00 each |
| Weekly Semi-Private Lessons(two students) | 45 Minutes | $19.00 each |
| Camps and Workshops | Varies | Varies |
| Registration Fee | | Free for Online Registration ($15.00 otherwise) |
| Additional Lessons or Classes | | 5% Discount |
You are satisified or your money back | We want the best fit between students and instructors. If you are not satisfied after your first lesson, no charges apply and we will work with you to find the best instructor for your needs.
Friend Discount | $30 off for referring a friend that registers at Music Plus. Pick up a Friend card at the reception desk.
Family/Multiple Lesson Discount | 5% off for each additional family member.
Registration fee $15.00 | Annual non-refundable fee, $15 per student or family.  Covers initial instructional materials and other registration costs.  Additional books may be required as students progress.
Billing and Payment Schedule | Payment is due on the first business day of each month for that month of lessons.
DRUMS  Perhaps the first instruments humans played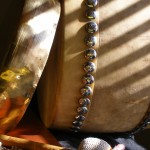 Imagine!  How did people communicate and entertain themselves before cell phones, videos…the Internet?  Drums played critical roles in communication, entertainment, and ritual for a vast part of human history.  Today we rely on the drum less as a tool, but the desire to play them, communicate with them, and place them at the heart of music is very much alive.