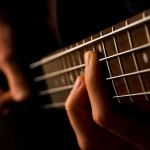 Acoustic and electric guitar command huge interest among youth, teens and adults.  Music Plus musicians can teach classical to rock. Please consult us to find the best instructor fit for your interests.
---
REGISTER IN PERSON | 

905 E Hastings, Spokane, o

ffice hours 3:00 – 7:00 P.M.      

REGISTER BY PHONE |  

Call Anytime 509.474.9849
SCHEDULE YOUR TRIAL LESSON TODAY!
509.474.9849
Weekly Small Group Classes (3-6 students)
45 Minutes
$16.00 each
Weekly Small Group Classes (3-6 students)
60 Minutes
$17.00 each
Weekly Semi-Private Lessons(two students)
45 Minutes
$19.00 each
Weekly Private Piano, Guitar or Drum Lessons
30 Minutes
$20.00 each
Weekly Private String, Brass, Woodwind or Vocal
30 minutes
$22.00 each
Camps and Workshops
Varies
Varies
Registration Fee
$15.00
Ask About Fee Waiver!
You are satisified or your money back | We want the best fit between students and instructors. If you are not satisfied after your first lesson, no charges apply and we will work with you to find the best instructor for your needs.
Friend Discount | $30 off for referring a friend that registers at Music Plus. Pick up a Friend card at the reception desk.
Family/Multiple Lesson Discount | 5% off for each additional family member.
Registration fee $15.00 | Annual non-refundable fee, $15 per student or family.  Covers initial instructional materials and other registration costs.  Additional books may be required as students progress.
Billing and Payment Schedule | Payment is due on the first business day of each month for that month of lessons.
The Guitar

developed from

 

ancient

 tonal instruments
Though simple in nature, the way a player moves fingers to a note, applies pressure and plays that note has a million variables.  That almost infinite expression may account for its popularity through centuries. Electrification in the 20th century modernized the guitar                                             voice and made a unique mark on modern culture.