Music Plus teachers have college and university level music training and professional experience performing. Their ongoing professional development ensures that you receive instruction best suited to your learning style and musical goals.
Janice Wrhel  – Piano,

 Guitar, Vocal Instructor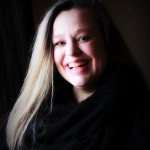 Self-discovery and fun!  That is what Janice Wrhel believes learning music is all about.  As a performing musician and teacher, Janice toured the nation with Paul Allen's Experience Music Project.  Adapting to local school curricula along the way, she taught songwriting and performance to students from kindergarten to college.  At Music Plus Janice uses techniques honed in classroom, private lesson and seminar settings to tailor a fun learning experience and inspire passion and excellence in her students.
EXPERIENCE | Electric Bus National Tour, Experience Music Project, Seattle; speaker and seminar presenter, Grammy Week, South by Southwest and New Orleans Jazz Festival.
EDUCATION | Cornish College of the Arts, Seattle

Kevin Graham – Guitar Instructor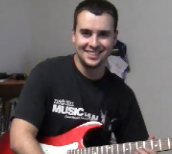 Kevin fell in love with the guitar and he taught himself to play by ear as a child. Music theory study broadened his guitar mastery by adding standard notation and tablature to his skill set. Kevin's qualities as an approachable communicator complements his natural ability as a teacher.
EXPERIENCE | Lead guitarist in top local bands; Mojo Labs and Hamilton Studio, television composer-arranger and sound engineer.
EDUCATION | Formal study under Roy Jackson, performance and technique; Spokane Community College, Audio engineering, honors graduate.

---
---
---
---
Kenny Sager- Percussion Instructor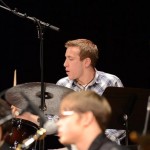 Kenny's teaching style is energetic. He believes in working hard to reach learning goals while having fun. He is noted for leading many percussion sections in the area to new levels of achievement through serious encouragement. A music education degree from EWU's esteemed teaching program, as well as experience teaching at the graduate level has equipped Kenny with a broad musical background and the ability to teach at all levels. Kenny has honed technique and theory, while performing with jazz and pop ensembles. All of this, along with a friendly professional outlook makes Kenny Sager an excellent fit for Music Plus!
EXPERIENCE| Music educator and percussion specialist: Mead, Lewis and Clark, East Valley, Medical Lake, Cheney High School. Private and group instructor, elementary through collegiate levels: Spokane Area, University of Montana and Eastern Washington University. Performing musician: EWU Jazz wind and percussion groups.
EDUCATION| University of Montana: general percussion, ensemble percussion and jazz performance. Eastern Washington University: Bachelor's degree in Music Education.

---
Bailey Sager – Percussion Instructor
Bailey is a lifelong learner, a crusader of knowledge, and passionate music educator. Her energetic teaching style encourages her students to have fun while working hard towards their goals. Bailey believes that through a positive learning environment filled with love, laughter, and learning, anyone can obtain the knowledge and skills for future learning and success. As an active member of the National Association for Music Educators, Bailey is always tailoring her lessons to provide each student with the best music experience possible!
EXPERIENCE: Music educator and percussion specialist: Mead, Lewis and Clark, University, Sedro-Woolley High School. K-5 General Music Boys and Girls Club. Private and Large Group Instructor. Performing percussionist: Coeur d'Alene Symphony, Washington-Idaho Symphony, British Brass Band, EWU Percussion Ensemble, Wind Ensemble, Orchestra, Concert Jazz Ensemble, Marching Band, and pep band Code Red.
AWARDS: EWU Music Educators Award, Tawanka Alumni Scholarship, Trustees Scholarship, the Shannon Kelly Kane Scholarship, National Association for Music Education Professional Achievement Award.
EDUCATION: Eastern Washington University: Bachelor's degree in Music Education.
Kristen Schmidt – Piano and Early Music Education Instructor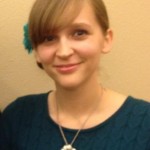 Kristen has a passion for teaching. She loves to create a fun environment in which her students can learn and excel. Kristen believes that within an atmosphere of love and fun, with a little hard work, anyone can learn and succeed. She enjoys helping students reach their goals and adapts teaching strategies to help achieve those goals.
EXPERIENCE:  Teaching has been a part of Kristen's life for many years. In addition to teaching piano and music exploration at Music Plus, she also teaches Music to elementary grades at Deer Park School District's Homelink. She enjoys singing on the worship team and with smaller ensembles at her church where she's also been involved with teaching children music.
EDUCATION: Kristen is a graduate of Moody Bible Institute with a BS in Biblical Studies. She also studied music theory at Spokane Falls Community College.
FUN FACTS: Kristen loves to travel and visit other countries as well as learn other languages. She also enjoys cooking foods from around the world.

Cole Peterson – Guitar, Piano, Bass, & Voice Instructor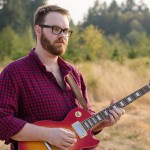 Cole is an experienced working musician,
arranger/composer, songwriter, Worship leader,
and teacher. He believes that hard work is the
foundation of success, and tries to apply lessons
about life, work ethic, and self-esteem in his
music curriculum. If you were to ask him about
his favorite music, he would most likely stammer
on about some combination of Irish Folk,
Americana, jazz, and choral music.
EXPERIENCE: Proficient in guitar, bass, piano,
voice, mandolin, ukulele, and can sometimes play
percussion. He's toured the west coast with a
country band, sang Handel at Lincoln Center in
NYC, and briefly appeared on season 3 of NBC's
The Sing-Off. His scope of musical experience is wide, and he believes that all
forms are musical experience are equally worthy.
EDUCATION: Cole is a graduate of Wilsonville High School in Wilsonville, OR,
and has a BA in Music from Whitworth University. At Whitworth, he studied
classical voice, jazz bass, classical composition. After graduation, he took
additional courses in Music Education at Portland State University.
FUN FACTS: Cole loves NBA basketball, pizza, and his cat. At any given time, he
is most likely drinking espresso.

EVAN ARNOLD-GUITAR INSTRUCTOR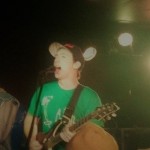 As a teacher, Evan has a gift for connecting with students in a way that is fun, encouraging, and puts them at ease. He has an innate ability to identify and positively work through areas in which students struggle. Coming from a musical family, Evan has broad experience in various musical styles and instruments that adds depth to his teaching. Passionate about the guitar, Evan loves teaching, playing, and performing all kinds of music with all kinds of people. He loves sharing the gift of music and keeps his mind open to new musical perspectives, innovations, and experiences.
EXPERIENCE: Beginning with formal cello training at age 10,  Evan also pursued viola, percussion, voice, and foremost, guitar and other fretted instruments. He was a member and performer of his school orchestra and marching band's auxiliary section and drum line. As a high school senior, he joined the vocal jazz ensemble and was awarded "Tenor of the Year". Evan completed coursework in music at Central Washington University and has been actively performing for more than a decade. He's an active singer/songwriter who has written everything from rock, metal, alternative, indie, and folk, to contemporary worship.
FUN FACTS: Evan likes being around airplanes, especially if there are tools involved.
Esther Kelley – Voice and Piano Instructor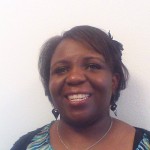 When Esther's beautiful disciplined voice echoes through the halls at Music Plus Learning Center it's like being at the opera.  Esther Kelley is a gifted, talented musician, proficient in piano and voice. Teaching colleagues praise her ability to encourage and support students of all kinds including at-risk youth.
She has traveled to sing in such places as Seattle, Colorado Springs, Denver, Cheyenne, WY, California, New York City, Canada and France. Esther sings with and accompanies the Spokane Community Gospel Mass Choir, has been a featured soloist for the Spokane Symphony Chorale, and is regularly featured in the main cast of Northwest Opera Works (NOW) fall and spring productions.
EXPERIENCE:  Esther is fluent in classical, jazz, Broadway and gospel styles.  She piloted the keyboard and piano studies curriculum for the Holbrook Unified School District in Arizona.  She is currently Director of Music at Morning Star Baptist Church in Spokane.
EDUCATION: Esther is a Washington State certified music teacher with a Bachelor of Arts in Music Education from Gonzaga University.
Megan Bjork – Cello Instructor
Megan's music career started 15 years ago singing with the Spokane Area Children's Chorus.  Her love for music sparked, she soon began private cello study. She has played with orchestras, chamber groups, and performed countless solos for local competitions. Currently Megan performs locally for weddings, churches, and charities and combines her love of music with her love of children as a practicing early childhood music educator and certified Kindermusik instructor. Megan shares her passion for music with her musically talented husband and son.
EXPERIENCE | Teacher, early childhood music education; Instructor, Kindermusik.
EDUCATION | Kindermusik, Instructor Certificate.

Charles Green – Clarinet & Saxophone Instructor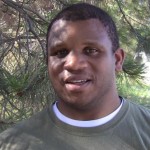 A Spokane native, Charles Green has performed with EWU locally and in Canada. A composition of his has been recorded on Network for New Music's 2008 poetry project cd. His compositions have been featured at local events like Terrain.
EXPERIENCE | Charles has studied with Chip Philips, Todd Delguidice, Dick Hubbard, Daniel Cotter, Ken Harkins, and Jonathan Middleton locally. He also studied with composers Maurice Wright, Matthew Greenbaum, and Richard Brodhead.
EDUCATION | Mr. Green received a Bachelors in Music from Eastern Washington University and a Masters in Music from Temple University in Pennsylvania.