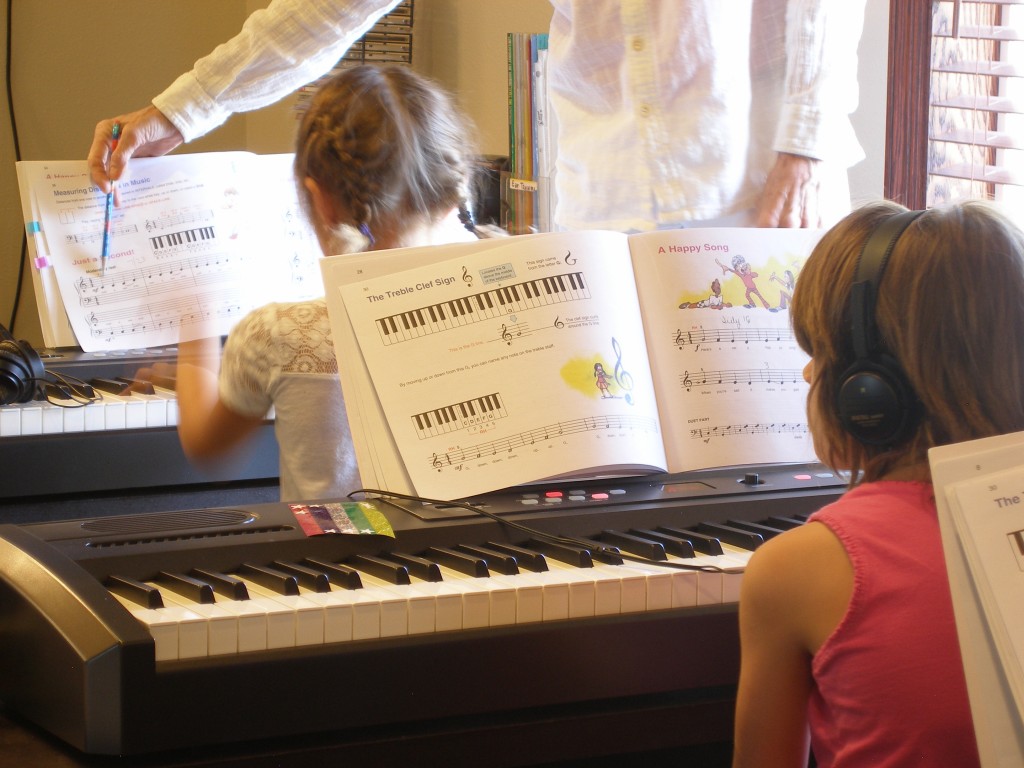 Group classes are a fun and affordable way to learn with others featuring a variety of activities, learning methods, and age groups from infant to adult.
There are currently no classes available, however we expect to be offering them again soon. If you would like to be put on a wait list, please email us at music@spokanelessons.com and we will notify you when classes become available.
Thank you!

Ages 1-5. A special family time that explores the fundamentals of song, tempo, rhythm, and dynamics together with our little musicians. Activities include an introduction to playing instruments, learning new songs to share with family, dance, and musical demonstrations of various instruments. Classes scheduled based on demand.
Loads of fun for absolute beginners and those who've played a little. You'll be amazed at what you can play after a short amount of instruction. Ukuleles available for use during class. Classes for all ages based on demand.
Piano classes of up to four students are a fun and social introduction to the piano. Instruction focuses on keyboard fundamentals, technique, general music theory and exploration. Classes scheduled based on demand.